The foundation of our services offered are based on our teams extensive, results-driven performance supporting our Government and Commercial customers. Our core capabilities are wide-reaching and extensive, enabling us to provide best-value, enterprise-level solutions to our customers.
Our two page short form capabilities brief, linked here; it provides a brief explanation of our capabilities and some major past performance.
Please contact our Business Development department for more information. Email Us! BizOps@F2-Systems.com
What We Do
F2 has provided decades of DoD support services across all branches of our uniformed services. When you select our team, you are getting the personnel and experience that have planned, employed, and maintained the very systems and services that support our customers today. F2's organization and core competencies keep us on target, focusing on IT support services, facilities management, software development, systems support, and training. Our narrow focus allows us to provide critical support for complex systems and achieve positive results in a cost-efficient manner. We have the experience, personnel, tools, and capabilities to successfully service our customers and most importantly, provide superior support to our war-fighters.
F2 is a highly capable, low risk contractor delivering technical expertise, mature processes and extensive experience to our customers, affording them the opportunity to focus on their critical missions.
F2's Registered NAICS codes include:
238210 -

Electrical Contractors and Other Wiring Installations.

423430 -

Computer and Computer Peripheral Equipment and Software Merchant Wholesalers

541330 -

Engineering Services

541330 -

Military and Aerospace Equipment and Military Weapons

41330 -

Contracts and Subcontracts for Engineering Services Awarded Under the National Energy Policy Act of 1992

541330 -

Marine Engineering and Naval Architecture

541512 -

Computer Systems Design Services

541513 -

Computer Facilities Management Services

541519 -

Other Computer Related Services

541519 -

Information Technology Value Added Resellers

541611 -

Administrative Management and General Management Consulting Services

541990 -

All Other Professional, Scientific, and Technical Services

611420 -

Computer Training

611430 -

Professional and Management Development Training

611710 -

Educational Support Services ?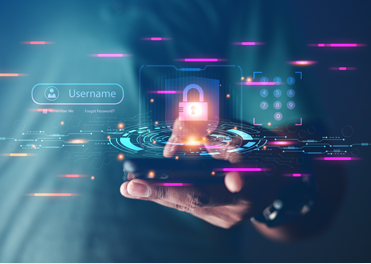 DoD Support Services
F2 Systems, LLC focuses on critical processes that aid in the sustainment and mission support of the U.S. military. F2 takes great pride in our aligned role to our military branches, by providing exceptional support to our customers we have aided in freeing up uniformed personnel to focus on military specific activities; provided supplemental expertise in specialized fields, provided a surge capability to quickly deliver critical support capabilities. We have significant past performance and experience in supporting our customers in the following technical fields:
Network Engineering Design, Development & Integration
Doctrine & Policy Development
Facilities Management
Electronic Document Support
Information Assurance Certification & Accreditation
Information Assurance Technical Services
Non-Traditional Training Support Product
Network Facilities Management
Traditional Training Support Services
Program, Project and Site/Facility Management
System Engineering, Design and Architecture
Information System and Cyber Security
Enterprise Level Support Services
Network and Systems Administration
Knowledge and Information Management
SharePoint Development and Administration
24/7 Help Desk Support
Web Portal Management
Technical Content Development
Remote Learning Technical Support
Training Support Services
Field Service Support and Over-the-Shoulder Training
Software Design and Development
F2 provides an innovative team of highly skilled professionals dedicated to providing our customers with lasting solutions to their most complex challenges. At the core of our organization, teamwork is critical to the successful execution of F2's mission support activities. The amplified power behind our people is the synergy in the way they collaborate and interact as a team. F2 has extensive experience synergizing amongst a geographically-dispersed team, combining and customizing whatever skills are needed to effectively meet routine, enterprise and time-sensitive requirements. Your mission is our mission, period.